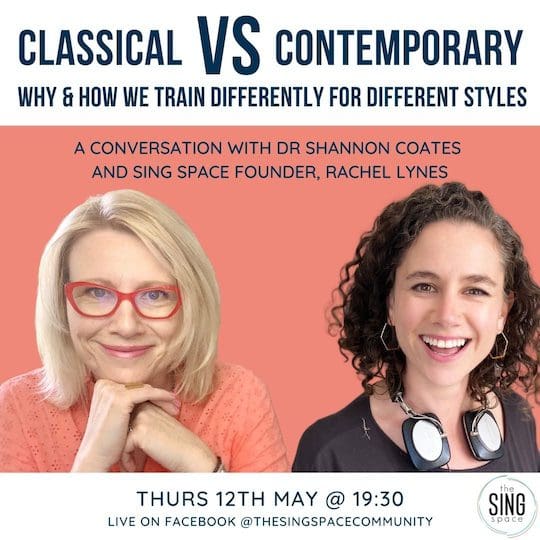 Classical VS Contemporary sound – why & how we train differently for different styles of singing
FREE LIVE Q&A If we understand the anatomical & physiological differences between classical and contemporary sounds we can open up our choices as singers and vocal coaches 🗣
Yet, we also have to take into account the identities associated with these genres. Have you ever heard someone say, 'I can't do that I'm a classical singer', or 'I'm not trained in Musical Theatre/Pop'? 🎭.
This live chat with Dr Shannon Coates and Sing Space founder Rachel lynes looks at where the cross overs are, and different strategies for cross-training 🎶
Catch the replay on https://www.facebook.com/groups/TheSingSpace.