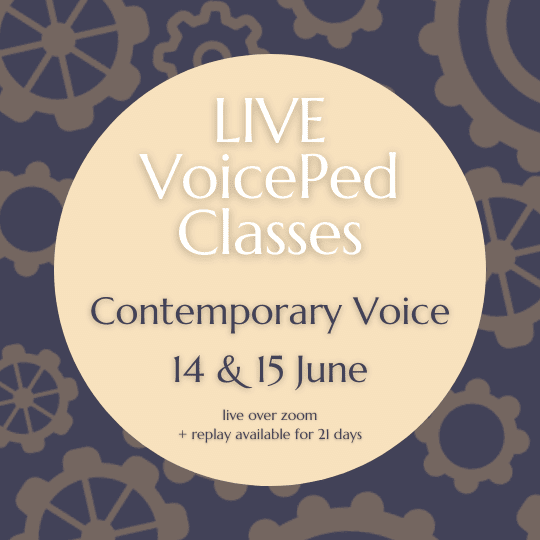 CONTEMPORARY VS CLASSICAL
VOICEPED CLASS
with SHANNON COATES
If you're an independent voice teacher in 2022? Chances are high, you're not just teaching western-classical styles in your studio. Because folks are in to WAY MORE styles of music these days, #amiright?
And if you had western-classical training yourself, chances are high you didn't get the information you need to be able to teach contemporary styles as well as you'd like to.
Which is why I developed this class: to give voice teachers like you a clear and immediately applicable outline of the ways that western-classical and contemporary tonal outcomes differ in how we produce them.
BECAUSE, LOWERING THE LARYNX & RAISING THE SOFT PALATE ISN'T GONNA' WORK THE WAY YOU WANT IT TO. #pinkyswear