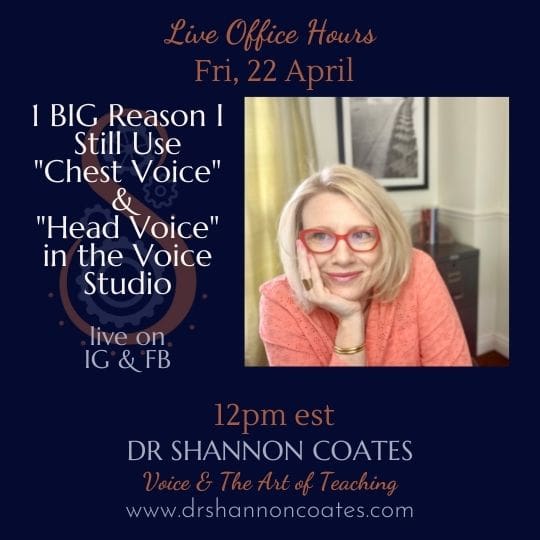 One BIG Reason I Still Use "Chest Voice" & "Head Voice" in the Voice Studio – 22nd April –  Live Office Hours with Dr. Shannon Coates
In this Live Office Hours, Dr. Shannon Coates talks about the inefficiency of the terms "head voice" and "chest voice", and why she still uses them in the voice studio despite their inefficiency.
Can't join Shannon live? NO WORRIES!
You can always catch the replay on one of these platforms: