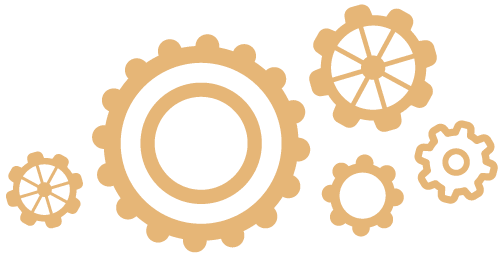 Ya' know what?
Since the advent of Reality Talent TV Shows, independent teachers have seen younger and younger singers come through their studio. And the old myths around teaching children to sing are being busted one by one:
Children 'hurt their voices' if they start singing before puberty (ummm … tell that to every human being who -WAIT FOR IT- sings before puberty. because: have you NOT NOTICED that children sing ALL THE GOSH-DARNED TIME? And that maybe, JUST MAYBE, it might be a good thing for them to be guided along their singing journey by a PROFESSIONAL WHO CARES ABOUT THEM BEING ABLE TO SING FOR A LONG TIME?)
Children should have a grounding in piano and choir before taking voice lessons so that we're not 'wasting our time' in the voice studio (ummm … DO YOU NOT THINK THAT A FABULOUS VOICE TEACHER WHO WORKS WITH CHILDREN CANNOT INCORPORATE MUSICIANSHIP INTO THEIR VOICE LESSONS?)
Hooo boy. I better stop it before this entire page devolves into me just yelling away into the void.
So. All THAT to say: now that we're working with more and more younger and younger singers in the voice studio? Let's be sure we understand the anatomy and physiology of the child voice so we can adjust our expectations around vocal growth accordingly AND let's get even better about structuring voice lessons around child development so their learning is both deep AND fun.
DETAILS:
120 minute class
$97
Date: Wednesday, 2nd February
Time: 10:00-12:00 (et)
Delivered over zoom
When you purchase the class, you'll get an email with the link to the class recording, the downloadable workbook, and links to the resources mentioned in class (plus a few other goodies).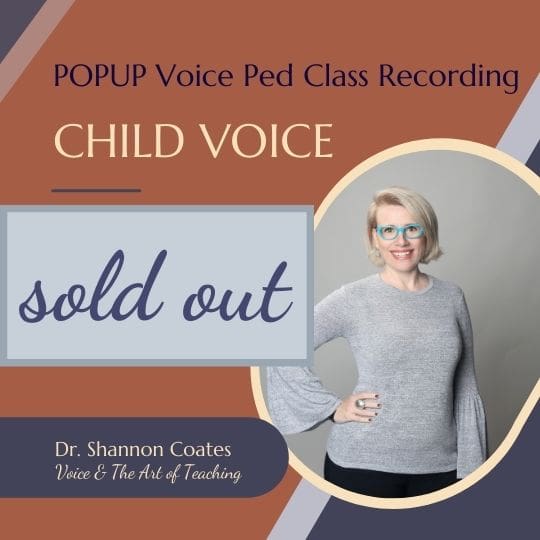 Here's what some of the #reallifevoiceteachers who have participated in past POPUP Voice Ped Classes have to say about them:
I feel like you've brought me full circle in my teaching.

---

Elspeth Maynard, Voice Teacher & Educator (Windsor, Canada)

My confidence is soaring because of the knowledge I have and the results I am seeing.

---

She can take her vast wealth of knowledge, experience, and research, and compile it into practical, immediately relatable, easy to understand concepts in vocal pedagogy.

---

Rebecca Gulbranson, Voice & Piano Teacher, Founder at Dolce Melodies Studio (Herriman, USA)

Engaging, Thorough, Truthful

---

Erin Milley-Patey, Voice Teacher (Port Elgin, Canada)

I feel engaged in what I do again, and empowered as an educator.

---

Lisa Mulgrew, Voice Teacher (Lethbridge, Canada)

Dr. Coates was such a dynamic presenter with lots of helpful information for our participants.

---

Jennifer Tung, Artistic Director at Mississauga Children's Choir (Mississauga, Canada)

You've brought me full circle in my teaching, Shannon! I spent years teaching voice based solely on imagery (which was the way that voice was taught to me) and then I retired from classroom teaching and had the time to take some voice pedagogy courses.

Suddenly, I felt like I had missed out on the past twenty years of research and was intimidated by all the voice teachers using what seemed like purely technical terminology to teach voice.

Then I listen to you, and I see that, although you know all the anatomy and physiology and can teach it, you still stress the need to communicate to our students about feeling and imagery rather than getting too "sciencey". So, I take inspiration from that and am learning to combine the imagery with the technical terminology to facilitate the deeper learning of my students.

Thank you for all that you do!

---

Elspeth Maynard: Voice Teacher & (Retired) Classroom Educator (Windsor, Canada)