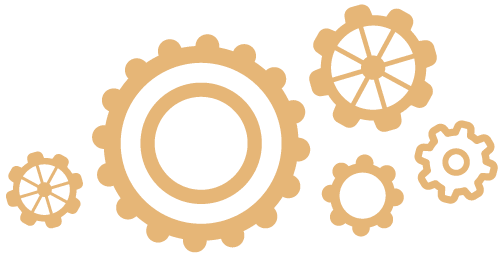 CONTEMPORARY VOICE PRACTICUM
ohhh … you're gonna' LOVE this one.
Here's what you're investing in:
two-week intensive
small cohort
weekly live trainings over FaceBook
weekly group discussions over Zoom
24/7 ongoing discussion, interaction, feedback, and application over Marco Polo
rock star-level expert Q&A with Jess Baldwin from Singing in Popular Musics & True Colors Voice & Artist Development
certificate of completion
$497
So, like, during the two weeks from 8 to 19 November, you and a small cohort of your peers have dedicated access to me through live trainings (over FaceBook), weekly group discussions (over Zoom), and ongoing, 24/7 discussion, interaction, feedback, and application ideas (over Marco Polo).
AND? One of our weekly group discussions will be a LIVE Q&A with the one and only Jess Baldwin!
I can't wait!
xo
DETAILS:
90 minute class
90 USD
Wed, 8th December
10AM et
Delivered over zoom
Can't make the live class? No worries! The class recording is available for 21 days to everyone who registers in advance.
When you register, you'll get an email with all the deets re signing in to the class. AND you'll get a few reminder emails as well. Because who doesn't function better with a few reminders? #amiright?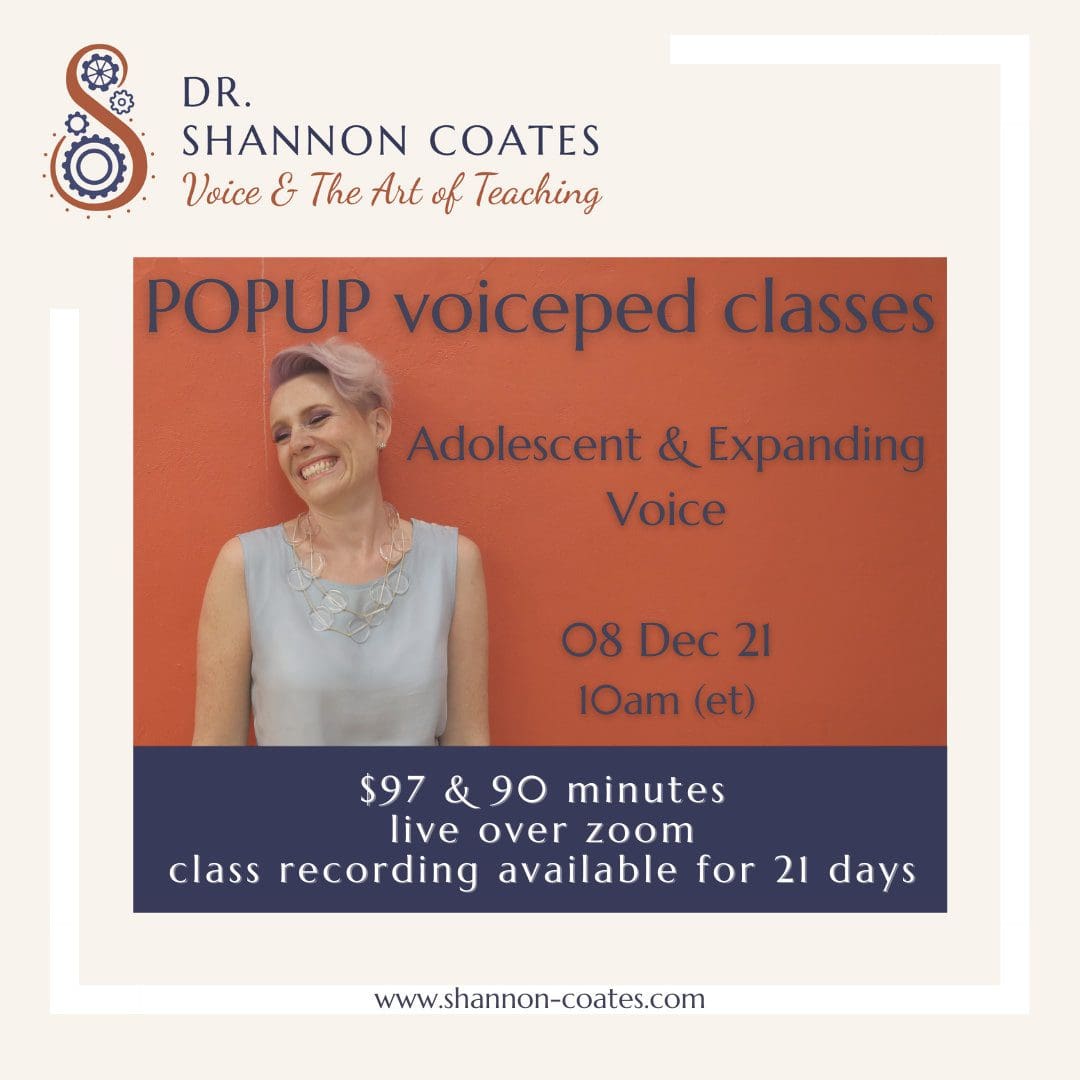 Ohhh … just a few kind words from Voice Ped Practicum past participants …
Shannon's expertise and passion for vocal pedagogy comes through in her engaging lessons and discussions around all things voice!

---

Rachelle Courtney, Voice Teacher & Owner at The Voice Studio London (London, Canada)

Sending off this message to let you know how much I enjoyed the course this spring! I learned a ton - especially around trying to implement more accurate language in working to coordinate efficient vocal function. Thank you so much for sharing your time and expertise! Looking forward to connecting again!

If you're interested in doing professional development in Vocal Pedagogy I would highly recommend The Vocal Instrument 101 Live course & Follow-Up Teacher Training Practicum! Dr. Shannon Coates has an incredible wealth of information to share regarding vocal anatomy and physiology. The material is easy to understand and delivered in a flexible, approachable format. Shannon's expertise and passion for vocal pedagogy comes through in her engaging lessons and discussions around all things voice! If you're looking to connect with other vocal teachers in a meaningful and supportive way while expanding your voice ped knowledge under the guidance of one of our industry's leading educators, I would encourage you to enroll!

---

Rachelle Courtney, Voice Teacher & Owner at The Voice Studio London (London, Canada)

I needed a bit of time to process the amazing vocal ped weekend that we just shared, and I just wanted to take the opportunity to thank you for doing what you do. I've been in a bit of a... slump. All things considered, my life is pretty great and my pandemic experience has been better than most, but I haven't felt... inspired in a while, artistically or otherwise. I was still teaching my kids, but feeling mediocre at it, at best. For the first time in basically all of my life I have basically stopped singing, and even weirder for me is that I didn't feel compelled to do anything about it. And then I heard you speak on a podcast a few months ago and the way you were talking about your course... it was like it was you were speaking right to my soul, like this course was created specifically for me. The gaps that I've been feeling in my teaching didn't have to be permanent- there were resources available to me, things I could do NOW to be a better teacher for my students. Your course was everything I was hoping for and more. I feel engaged in what I do again, and empowered as an educator, excited to have these new tools. What I wasn't expecting to get out of this weekend was an excitement and urge to sing again. I am inspired and invigorated to get back into the studio and try out all of these great ideas, and I feel more like me than I have in a while.

---

Lisa Mulgrew, Voice Teacher (Lethbridge, Canada)

I learned more about the voice (both mine and my students') in the past month than I did throughout my entire degree!

---

Lizzy Clarke, Singer/Songwriter & Singing, Music, and Performance Coach (Toronto, Canada)