oh. yeah. HI THERE. haven't done one of these in a while. BUT YOU STILL LOVE ME ANYWAY, RIGHT?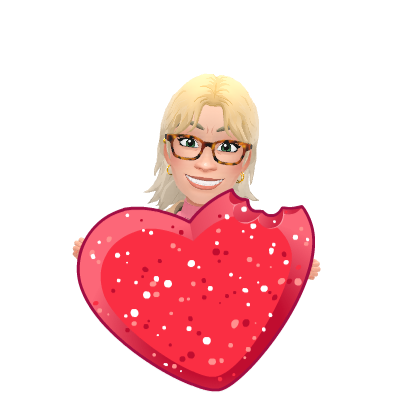 (I mean, even if I DO APPEAR TO HAVE EATEN SOME OF THAT HEART COOKIE THAT I APPEAR TO BE OFFERING TO YOU RIGHT NOW ? Good. I am so happy to hear that. Ahem.)
So now that THAT's out of the way,
HERE ARE THE FIVE SITES I PULL UP MOST CONSISTENTLY IN MY STUDIO AND WHY.
1. THIS IS WHY I AM SO DANGED INSISTENT ON YOU GETTING THAT TONGUE FRONTED ALREADY explainer video
Look. If your student is singing with their tongue jammed against the back of their throat, they're likely not getting optimal sound quality (in ANY style) and this video shows VERY CLEARLY why. (hint: it has to do with how SQUISHED that pharynx / throat / space between the vocal folds and the mouth gets when the tongue is taking up more than its fair share of the space in the vocal tract)
And sometimes, simply allowing a singer to visualize the physiology of the vocal tract (oooh!! LOOK AT WHAT HAPPENS IN AN "OOH" VOWEL! LOOK AT THOSE LIPS! AND DID YOU SEE THE SOFT PALATE RAISING AND LOWERING ALL OVER THE DANGED PLACE? DID YOU SEE THAT????*) makes alllll the difference in them being able to change what they're doing in their own instrument.
And speaking of shaping the vocal tract, see #2:
2. THIS IS WHY I AM VERY SUSPICIOUS IF YOU TELL ME THAT "AH" IS YOUR FAVOURITE VOWEL explainer pictures
Take a look at how close to the back wall of the pharynx that tongue gets when pronouncing a regular-old "AH" vowel. Like, SO CLOSE. Now just imagine how tricky it is to not go that extra mile (or, in this case, millimetre) and just jam it ALL THE WAY BACK UNTIL YOUR "AH" SOUNDS LIKE YOU'RE SINGING THROUGH A MARSHMALLOW PILLOW OF EPIC PROPORTIONS.
Now take a look at where the tongue sits for that "EE" vowel and try telling me one more time that "AH" is your favourite vowel to sing because it just feels right. GO ON AND TELL ME THAT.
#IDONTBELIEVEYOU
3. FEMALE CLASSICAL SINGERS, THIS IS THE SHAPE THE TOP OF YOUR VOCAL TRACT IS PROBABLY GONNA' WANNA' MAKE IN ORDER TO SING STUPIDLY-HIGH HIGH NOTES** explainer video
If you are working with a singer who needs to figure out how to sing stupidly-high high notes? Get them to watch from 1:00 to 1:12 verrrrry carefully and note tongue and lip and jaw positions. Lots of fantastic visual input from my gal Diana. You know?
4. FEMALE HIGH "BELTERS",*** THIS IS THE SHAPE THE TOP OF YOUR VOCAL TRACT IS PROBABLY GONNA' WANNA' MAKE IN ORDER TO DO THAT THING explainer photos
My gal Idina****? She does a pretty good job of showing some mouth shaping that can seriously help that high "beltybelt" to stay, well, belty. (Also: don't look now but … Idina's beltybelt mouth shape at around (what?) C5 to E5(?) is nearly the same as Diana's at (what?) roughly an octave higher … #INTERESTINGRIGHT?!)
5. VOCAL FOLD MOVEMENT explainer video
Are there other, possibly better videos of vocal folds out there? Sure. Is this the one I still go to every single time I want to get that visual of what the vocal folds DO and how they (and the vocal tract) change as pitch changes? Also sure. (Plus? I can't get enough of Dr. Thomas's voice. I mean … could he sound MORE EXCITED PLEASE? ***** LOL)
So there you have it, friends. Another #frifavfive in the books.
#teachyourfaceoff,
*I may or may not be exactly like this in the studio too. As in: SO DANGED EXCITED BY THE VOICE PEDDARY GOODNESS THAT I GET A LIIIITTLE TIIIINY BIT SHOUTY. ahem.
** Why yes, I am a mezzo soprano. Why do you ask?
*** "belt" DANG but that term is full of mystery and misery, isn't it? That's why I use #airquotes nearly every time I say it.
**** I STILL giggle every time I hear her name. Because: THIS.
**** If anyone reading this blog post actually KNOWS Dr. Thomas, please DO let him know that he could probably do some kick-arse ASMR vids. #justsayin (and maybe thank him for allll of the very cool voice education he has done over the years!)